BiosHome is here to help families maintain balance and wellness through respite care, which gives caregivers the short-term relief they need to rest and recharge.Caring for a loved one with a disability around the clock can be exhausting emotionally, mentally and physically. Taking care of yourself is one of the most important things you can do as a family caregiver. That's why we provide in-home respite services on an ongoing or temporary basis — for a few hours a week or just overnight.
A little bit of help goes a long way.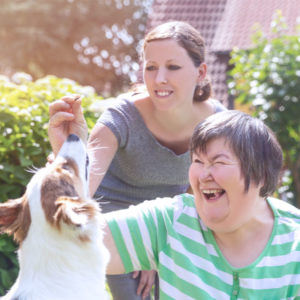 Whether it's the freedom to run a few errands, pick up some groceries, or simply take a much needed break, lean on our team of caregivers to provide care, supervision and basic self-help needs for your loved-ones.
Our respite care services give family caregivers some time for themselves and for other personal and family matters. Respite care is available for both recurring and on-demand needs.
Bringing professional caregivers into the house can allow those we serve to remain in their homes where they are most comfortable, without sacrificing safety or disrupting their care plans.
Take some time to do what you need to do, comfortable in the knowledge that your loved-ones are well cared for.