BiosHome connects the people we serve to accessible, reliable transportation so they can live independently and participate in their communities.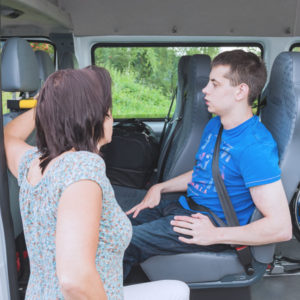 Getting from point A to point B can sometimes be a challenge, but we understand that transportation is vital for the people we support. It allows them to have a job, go to school, attend events and access health care and other services. It's also essential to help people become active members of their neighborhood and community.
BiosHome team links the people we serve with appropriate transportation services, including vans with lifts or other adapted transportation as necessary, to safely get people to and from:
Doctor or therapy appointments
Hospital or outpatient facility
Grocery shopping and other errands
Visits with friends, relatives, social and religious functions.